Every now and then, our bodies say 'enough!' to late nights and fried food, and 'yes please!' to massages and meditation. Thailand is one of the best countries in the world to enjoy affordable wellness treatments and find your internal rhythm again. But where to start? From detox days in Bangkok to meditation retreats up in Chiang Mai to luxurious spas on the Andaman Sea, here are eight wellness experiences to help you find your balance in Thailand.
Try Thai at Coconut Island Village Resort in Phuket
Set in a lush jungle overlooking Phang Nga Bay, the spa's traditional Thai healing rituals are the perfect antidote to stress and exhaustion. Their signature treatment Luk Pra Kob, is a must-try. Or opt for the Thai Herbal Compress, an ancient practice of compressed heated herbal ingredients wrapped in pure yam cotton massaged to the body. Follow it up with a few hours in the the Turkish Hammam steam room and the hydrotherapy pools. Bliss!
Pro tip: search for 'Coconut Island Village Resort' on the HotelQuickly app to find our special deal!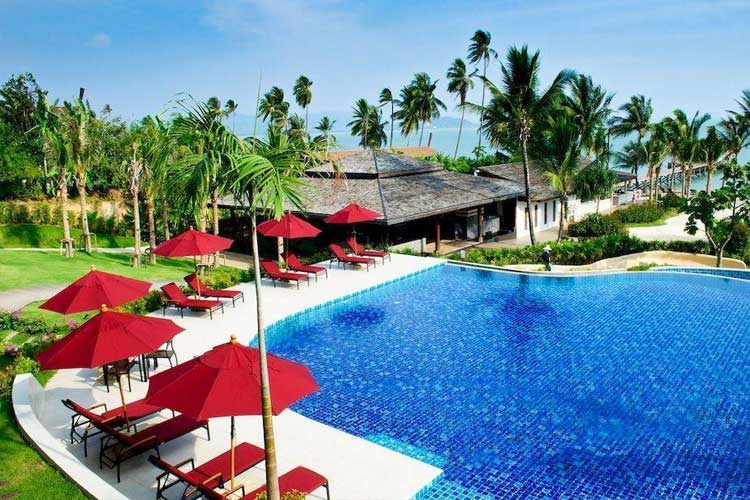 Go Green at Museflower Retreat & Spa in Chiang Rai
If eco-living and nature retreats tickle your fancy then Museflower Retreat & Spa is a perfect place for you to unwind. Recharge with daily Hatha yoga, meditation classes and swims in the Himalayan crystal salt pools. The organic vegetarian buffet is picked fresh from the farm and the herbal steam session will have you glowing for days. After the day's activities, enjoy a restful sleep in cozy cottages overlooking the lake.
Switch Off at Tamarind Springs Forest Spa on Koh Samui
The first dedicated day spa in Koh Samui, the highlight here is a 90-minute 'steam and dream' and 'steam and scrub' session. Their switch-off policy ensures you have no distractions and can give your full attention to relaxation. Make time to visit the steam caves and the cold rock pools before or after your treatment. You can even stay in the resort's nature-inspired rooms.
Eat Well at Atmanjai Wellness Spa, Friendship Beach Resort
Atmanjai Wellness Spa lets you feel good from the inside-out. Their cleansing program aptly named 'Eat Well' is for those that want to start eating healthy, change their habits and have a mild cleanse. The program includes three meals per day, smoothies, cleansing herbs, thai herbal steam, cleansing shakes and massage — plus fantastic views of the ocean!
"Thailand is one of the best countries in the world to enjoy affordable wellness treatments and find your internal rhythm again."
Detox at Rasayana Retreat in Bangkok
Want to detox but don't have the time or energy to go to far flung places? Rasayana retreat is located right in Bangkok, and has plenty of detox programs to choose from. To make sure you don't veer from the path; they have an in-house raw food restaurant too. A day package, with infrared sauna, salt scrub, massage, colonic cleanse and healthy raw meal will set you back by 7250 THB.
Yoga it Out at Ban Sabai Village Resort & Spa in Chiang mai
For yoga bunnies, Ban Sabai Village Resort & Spa's 7-day yoga retreat will help you reset your energy. The retreat follows a similar routine for seven days but you can choose a different wellness option in the afternoon for each of the day. Mornings start with yoga, breakfast, and massage; followed by lunch and a wellness experience of your choice.
Pro tip: No time for a 7-day retreat? Check out Ban Sabai Village Resort & Spa on the HotelQuickly app for a quick, last-minute stay.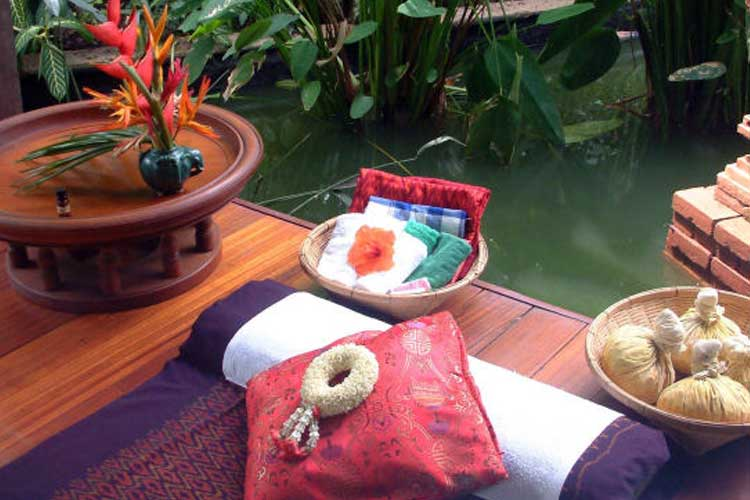 Turn Inward at Wat Suan Dok in Chiang Mai
Wat Suan Dok, or 'flower garden temple' is known for its introductory courses to mediation. The tranquility of the temple sets the scene for a calming meditation workshop in charming Chiang Mai. The workshops, held monthly, teach basic meditation techniques and Buddhist chanting. The course fee is 500 THB plus a donation. Sign up at the temple itself.
Drift Off at Theta Float Center in Bangkok
If you want to try something out of your comfort zone, the recently established Theta Float Center in Bangkok will a good option.The soundproof, light-proof, gravity-free float chambers will help you drift away. The Epsom salt in the water will help you float effortlessly, while the barriers between your body and the water melt and your mind enters 'floating consciousness'. Sounds interesting? Try it at: thetastatefloat.com