Krabi province is one of Thailand's best resort destinations. The influx of tourists and rapid growth of the province is attributed to the numerous panoramic white-sand beaches skirting amazing limestone karsts present on coastline that bring out an impressive postcard-perfect landscape.
The magnificent provincial capital with a unique tourist feel sitting on the banks of Krabu River has dozens of wonderful guesthouses, hotels, cafes, bars and restaurants and travel agents. Also close to the capital are some sites like Tiger Cave Temple and Fossil Shell beach that is mostly used by travelers as a rest-stop on their way to or from surrounding islands like Ao Nang and Haad Nopphara Thara, which are also the busiest and most attractive sandy beaches in Krabi.
Ao Nang is especially loved by European package tourists who fancy the wide variety of lodges and luxury resorts. Furthermore, the beach has several eateries, and the water is ideal for a number of water sports. Neighboring Ao Nang is Haad Nopphara Thara, which is a long thin beach that is separated by a river. This beach has some secluded locations that can easily be accessed by boat exhibiting a drawn back and tranquil feel with various pocket-friendly places to stay.
Other beaches in Krabi's mainland include the popular Koh Phi Phi, the magnificent Railway beach with its wonderful rock-climbing opportunities. Towards the capital's south lies Koh Lanta that is usually loved by families with more affordable accommodation than Ko Phi Phi, Ao Nang and Koh Lanta. Some islands include Koh Si Boya, Koh Jum and Chicken Island.
You will also find some very important rain forest at Than Bokkharani National Park that is located just half an hour away from Krabi town. Many tourists use Krabi town as a stopover on their way to explore remote islands and beaches in the province. It is however nice place to stay for a day before connecting to your next destination.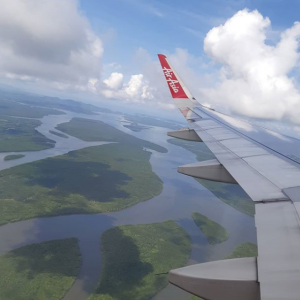 With Krabi Airport now firmly established, eastern Phangna Bay has become a little more enticing for short stay trippers from the capital and easier than ever to book. It is in fact an ideal short break beach destination.
Without any longer being compelled to travel via Phuket or Surat Thani, accessibilty to the spectacular scenery of the southern islands has never been easier. An extensive range of accommodation suits all budgets and a full range of leisure activities beckons those in search of the laid back and relaxed atmosphere that is Krabi's best attraction.
Still well forested and with many islands, inlets and mangrove swamps, there is much to see in the area either by boat or road – or on foot. There are several small National Parks giving a feel of conservation in what is surely one of the kingdom's top natural attractions. White, sandy beaches abound and there are seemingly endless offshore islands and limestone crags to explore with reefs and caves.
Hub and Grub
Ao Nang is the real centre of activity, although Krabi town itself, a little way inland on the river, acts as the main transfer point. About 15 km from town, Ao Nang adjoins Hat Noppharat to create a clean stretch of mainland beach, which runs for several kilometres. The hub of Ao Nang now offers a good variety of international cuisine for sunset dining as well as the ubiquitous internet cafes and boat hire outlets. That's the real way to get around: by boat. To discover your own gem of a beach or snorkeling spot, take one of the many long-tails moored at Ao Nang and just head out into the bay. Only a few kilometres away but cut off from road access are Railei and Phranang beaches, where again there is an accommodation range for all budgets. The latter is home to the luxurious self–reliant Premier Rayavadee Resort. Pampering ranges from Bt16,000-25,000 per night per room and for Europeans it is marketed as a top class package facility. For those on a lesser budget, Sand Sea Bungalows or Railei Resort at Bt900-3500, depending on the season, offer suitable alternatives that still have immediate beach access.
Climbers Hangout
Railei is popular with rock climbers as it is one of the cheapest and best locations for climbing – lots of choice with all of those pinnacles and crags around!
From Phranang beach one only has to wade out into the clear waters to snorkel amongst a myriad of colourful tropical fish. It's that easy, but for further intensity of colour and some serious diving take a boat hire to Ko Hong or just float offshore. The waters here are turquoise in colour and there is a noticeable difference in the water quality and an abundance of fish in comparison to big sister resort, Phuket.
Phi Phi Island is equidistant from Krabi and Phuket and so within easy reach by local boat for those wishing to visit the world famous paradise island- but there are many more far less frequented spots.
Krabi has one of the few Fossil Beaches in the world, known locally as the Shell cemetery. Layers of fossilised shells up to 40 million years old can be found at Ban Laem Pho enroute from Krabi Town to Ao Nang and Had Noppharat.
Paddling about
Of the up and coming soft adventure activities, Sea Canoe is becoming by far the most popular. Not requiring a particularly peak level of fitness and certainly no previous paddling skills, the sea going kayaks provide an excellent day activity, or for those with a real sense of adventure, overnight camping trips to outer islands. Day activities take in the mangrove swamps of Sa Kaeo and generally a visit to Ko Hong or a similar outcrop, along with some real seafaring canoeing. The marine life is plentiful and although not continually visible. One would be unlucky not see crab eating macaques and at least one Giant Water Monitor. They are big! Sea Canoe is Phuket-based, but the smaller Krabi operation is recommended with, again, less clients and more choice of activity.
Prices in the area have not yet caught the international standards of neighbouring Phuket and it's pleasant to pay value for money prices for local transport, accommodation and food. Minibuses regularly ply the Krabi Town to Ao Nang route as well as the ever-present "motos". Boat transfers around the region are competitive enough to barter for low rates and departures are virtually on demand during daylight hours.
There are not only beach but also inland attractions for sightseers. Both Phanom Bencha and Tung Teao National parks have multi–step waterfalls and limestone caves. The latter is virgin forest with a 2.7 km nature trail taking in natural ponds and rare flora. Nam Tok Ron, as the name suggests is a thermal waterfall located in Khlong Nom Tua forest.
Out and About
Further afield and for those wanting a more extended stay in the south, is Koh Lanta. Certainly without the range of facilities offered by Krabi, Lanta is laid back and sparse with good diving and is home to the Chao Le Sea Gypsies. Boat departures from Krabi to Ko Lanta depart daily with a journey time of two hours.
Budget Car Rental now has an outlet at Krabi Airport making it convenient for those wanting their own wheels. Along with Budget's three day rental/ no one-way drop off fee, its also easy to pick up/drop off at Phuket too.
Krabi is slowly developing into a main centre with visitors taking sidetrips to Phuket and Phi Phi; much in a similar way to Hua Hin's rise as a destination in its own right with visitors taking side trips to Bangkok and Kanchanaburi.
Not yet saturated with tourism, now is the time to make the journey while it remains semi–undiscovered. Experience the relative tranquility while it lasts.
Krabi Town
Krabi town is a small beach town situated about 814 kilometers from Bangkok in the deep south west of Thailand. The town is bounded by mangrove and monsoon forests, which are full of thriving wildlife and unique plants. Further afield, Krabi is the hub of a region that boasts many islands that are famed for their extraordinary rock formations, unexploited nature and clear waters of the sea. Other than the forest parks, you can take a day trip to Pha Nga bay where you will see bizarrely shaped mountains that rise over the sea and hang above the ancient Muslim fishing villages on stilts.
Most people here are Moslem, but there are some Taoist-Confucianist, and Theravada Buddhists. One of the best known forest temples—Wat Tham Seua, built into cliffs and caverns—is found at Krabi town. Please be advised to dress appropriately. Shorts and T-shirts are not allowed at the temple. Visitors can also take organized mangrove forest trips, sail through the untouched atoll, swim in the Khao Nor Chuchi Lowland Forest Project's natural pools, or volunteer to help local rubber-tappers.
Experienced climbers can take advantage of the many established rock-climbing routes, while there are also many diving instructors who organize tours to boat wrecks and coral reefs in nearby islands. If you prefer to make your own way, there are yachts and kayaks for hire.
The town is bordered by numerous fine beaches and islands like Hat Tham Phra Nang beach, which has a cave used by fishermen to honor the spirit of an Indian princess who is said to have died at the spot over 200 years ago. Other beaches include Hat Noppharat Thara, Ao Nang and Ao Phai Phlong, but there are many more to be visited when you connect from the town. The seaside atmosphere in Krabi town is comfortable and the Thai/ Moslem food is tasty.
Krabi town has various accommodation facilities. These days, the town is geared to tourists who are passing through on their way to the region's other tourism destinations. It remains a nice place to take a break, explore the attractions and shop—and who knows? Maybe you will want to stay for longer than a couple of days.
Krabi Islands
Koh Phi Phi Island
Forget the funny name: Koh Phi Phi island is the second most popular tourism destination on the coast of Andaman Coast, after Phuket. It is famed for its immaculate beaches and wonderful cliffs facing clean, crystal clear waters that harbor an enthralling diversity of marine life.
The name Koh Phi Phi has a long history, having been derived from the Malay language where it refers to the many mangrove woods that are found on the island. The island is only about 42 kilometers from Phuket and its waters form part of the Nopparat Thara Beach/Phi Phi National Marine Park.
The island is neighbored by Biddah Nok, Biddah Nai, Yung, and Pai (Bamboo Island). Between them these islands cover a total area of about 35 square kilometers, having been incorporated into the national park in 1983. They boast some of the most magnificent natural scenery in the region, and as a result they receive many tourists all year round.
Koh Phi Phi is made up of two major islands. Phi Phi Don is the larger of the two, with many fine beaches and an array of accommodation facilities. On the other hand, the smaller Phi Phi Ley is geographically dramatic. There are many cliffs, some natural and well concealed caves, and canyons filled with water. These attractions draw many tourists to this side of the island, because all the spectacular natural beauty makes it an authentic tropical paradise.
The fine, pearl white sand beaches and the amazing natural rock formations that rise and stand from the turquoise waters of the sea are stunning. The air is fresh and unpolluted and the water clear and bright. There are plenty of opportunities to explore Phi Phi island and its neighboring waters with scuba diving, kayaking and snorkeling. On shore you can set off on a mountain climbing expedition, or just lie down on the silky soft pearl white sand and breathe in the sweet, refreshing air.
Koh Lanta Island
Koh Lanta is made up of the twin islands of Koh Lanta Yai and Koh Lanta Noi, located about 85 kilometers by road from Krabi city. Of the two islands, Koh Lanta Noi serves as the local administrative center, housing the district office. Koh Lanta Yai on the other hand is the largest unpopulated island in Krabi, with a surface area of about 80 square kilometers. The island is blessed with many sandy beaches—especially to the west, where you can also find some of the best accommodation facilities.
To name a few of the beaches that you can find on the Koh Lanta island, there are Kho Kwang, Khlong Dao, Phra Ae, Khlong Khong, Khlong Nin and Ba Kan Tiang. Accessibility to these beaches is not a problem since all of them are connected by a road network. In the north, you will find Sala Dan Pier which has a hub of shops, travel agencies and banks. If your ideal beach tourism destination is defined by camping facilities, then south end of the island should be your preferred destination, since the Mu Koh Lanta National Park offers camping grounds and magnificent views of the island.
Koh Lanta was once home to the enigmatic sea gypsies known in the region as Orang Laut, or Moken. Nowadays there is a traditional Koh Lanta community in the east of the island, and a village just by the sea side of Andaman Sea. The water is peaceful, fit for scuba diving, swimming and snorkeling.
There are family bungalows, resorts, traditional huts and even five-star hotels lining the western coast stretching from Klong Dao to Bamboo bay. You can rent guest houses and hire motor bikes when exploring the island, which is just the right size to cope with visitors while maintaining its laid back atmosphere and tranquility. You can spend a whole day in your hammock either reading or idling without any disturbance.
Koh Lanta island is a quieter than Ao Nang and more fashionable than Phi Phi—features that make it one of the best places to visit on your visit to Krabi province. Lovers of crazy nightlife might be disappointed, since people come here to absorb the relaxed atmosphere in bars and restaurants where you can savor a meal accompanied by a few beverages without the loud throbbing of music that is encountered elsewhere.
Instagram for Koh Lanta Island
Koh Klang Island
Koh Klang is one of over 130 large and small islands in Krabi, and is located in The Krabi river. This river is just five kilometers long, as it is the main channel within a larger estuary draining into the Andaman Sea. Koh Klang is barely five minutes from Chao Fa Pier at Krabi town.
Koh Klang island is a rather secluded and quiet place that, unlike other destinations in Krabi, attracts just a handful of tourists. Since most of the residents here are Muslims, they lead an Islamic way of life, with many of them being fishermen who double as the boatmen who ferry visitors to and from Krabi town or to the nearby islands and beaches. They are very peaceful and warm people, welcoming and it doesn't take long for one to strike rapport with.
Koh Klang's villages are interesting to visit as the villagers freely interact and socialize with their visitors. They also come together to celebrate special occasions like weddings, Ramadan or when a baby is born. The locals offer an array of handicrafts to visitors, such as Batik printing, and the making of tiny wooden fishing boats. Sometimes the boatmen offer trips through the mangroves to explore the caves.
Koh Klang is a well known destination for bird watchers, as the mangrove fauna and flora that occupy most of the island act as home to many bird species. It is at its most lively during the equinoctial migratory seasons, and there are two bird huts from which tourists can observe the wildlife and also catch glimpses of outlying islands like Koh Kau and Koh Jum.
Accommodation is affordable, and, since Koh Klang is rarely overcrowded, you are likely to enjoy total tranquility and peace. If you have no time for water sports, then you might want to read your favorite book in peace under the shades of trees till you doze off. Also guaranteed is seafood fresh from the sea.
Instagram feed for Koh Klang Island
Koh Jum Island
Koh Jum is a tiny island sandwiched between Krabi town and Koh Lanta Island. Its southern end is called Koh Kum or Jum island, but the northern tip is known by a totally different name, Koh Phu. The two peninsulas can however be accessed on foot from one to another. Even though the sand on this island does not fall among the very best in Thailand, and neither is the topology outstanding, nevertheless the beaches and jungle-clad mountains still stand out as some of the most striking features in the region.
If Koh Jum island appears less appealing than some of the other beaches and islands in Thailand, by global standards it is still an excellent place to vacation in. Accessibility to the island is eased by its proximity to Krabi airport. A short boat ride from Krabi town or Koh Luta is all you need to reach this secluded piece of tucked away heaven. It is never congested, offering its visitors the utmost tranquility and harmony they desire and deserve.
The downside is that the roads in Koh Jum island are not particularly well made. They tend to be deserted, and there are pot-holes that can be a bit of a challenge, especially on a bike. For a long time, bikes were the main means of getting around the island, but you might not find it necessary to rent one now that there are taxis available for hire.
The western coast has six beaches whose sand is yellowish; they stand out as unique and total contrast to most of the powder white sandy beaches. Swimmers will love the beaches at Long Beach, Ting Rai, Andaman and Golden Pearl. They are not only best suited for swimming, but always have plenty of space onland. Other, smaller beaches include Ao Si, Ao Ting Rai, and Ao Luboa. The nightlife on these beaches is rather low key, with a just a few bars available where you can grab a drink. Accommodation is however not an issue.
Koh Jum Island
What do you usually look for in an island retreat ? Is it a relaxing moment under the shades of beautiful palm trees while gazing at the sun setting down the horizon? Do you prefer to lie back and chill out with a loved one, talking in hushed tones under the moonlight? Is tranquility on top of your list for an ideal island holiday destination? If you have answered in the affirmative, then Koh Jum Island is the place for you.
Koh Jum Island is sandwiched between Krabi town and Koh Lanta Island. It is also within easy reach of Koh Phi Phi Island, a destination in Thailand's Andaman sea famous for its crazy parties and noisy revelries. Koh Jum's southern part, called Ban Koh Jum, is about 30 square kilometers in area. It is low-lying terrain, enclosed by the natural foliage of the Andaman Sea Coast—casuarina trees and screw palms. The northern part of the island is called Ban Koh Pu, and it can seem like a different island entirely with its mountainous terrain reaching as high as 395 m.
The jungle high ground collects plenty of clean, fresh water that serves the local villages, where most of Koh Jum Island's 3000 inhabitants either fish, weave clothes, or grow rubber for a living. The island has some of the best clean sandy beaches in the region, with the sparkling clear water of the Andaman Sea housing an abundance of coral reefs to explore. There is also a wide variety of wildlife and exceptional vegetation in Ban Koh Pu's fresh, natural rain forest.
The island has experienced very little impact from tourism and still remains relatively undiscovered. Accommodation in Ban Koh Jum Island varies from some basic resorts to very comfortable and high-end bungalow resorts of various styles. You can dive, snorkel and swim in the clean, welcoming water, or discover the magic of the island by taking one of the boat rides that can be hired from the village.
Krabi Beaches
Tubkaak Beach
Tubkaak beach is a secluded spot located barely thirty kilometers from Krabi town, north of Klong Muang. It is a long sandy beach overlooking the magnificent Kog Hong Islands, while its interior merges into Kao Hang Nak Natural Forest, making it one of the most serene places in Krabi.
There are only a few hotels on this beach, and they are rarely fully booked. Tubkaak beach appeals to tranquility – seekers and the area is very quiet – unlike the nearby Ao Nang, this beach is rarely crowded or noisy. Visitors particularly appreciate the duvet-soft sandy beach, which offers a superb spot to relax and rejuvenate, far away from the hustles and bustles of life.
You can view the surrounding islands that make up Koh Hong archipelago from Tubkaak beach, while tranquil views of boats and larger sea vessels—either ferrying tourists around in their day trips or local fishermen going about their duties—can be mesmerizing. The nightlife here is rather limited; in fact, it is close to non-existent. There are however a few bars and restaurants where you can sip a quiet drink in the evening while watching the blue sky and the twinkling stars. If you really seek more intensive night experience, then you can always opt to visit Ao Nang, which is only a twenty-minute drive away.
Most hotels offer both Thai and European catering, and boat trips to the surrounding islands and beaches are organized. You can also engage in variety of water sports like snorkeling, diving or swimming in the warm clean waters of the sea. It is a nice beach for a quiet and uninterrupted beach getaway.
Railay Beach
Railay beach is one of the most beautiful and luxurious tropical paradises to be found on Thailand's south coast. It is a bit secluded and cut off from the mainland, surrounded by the warm clean waters of Andaman Sea, where an abundance of marine life enchants every diver and snorkeler who pays a visit. But the attractions don't end there. Railay beach also neighbors a flourishing jungle, which is home to an array of animal life and some of Thailand's rarest plant species.
The rock formations here are striking and impressive. They form a natural barrier, which means that the only access to Railay beach is by water. Towering limestone cliffs dominate the beach, sheltering the long stretches of sand beneath.
The rocks notwithstanding, the calm warm waters of the ocean are ideal for diving, snorkeling and swimming. There are various shops around the beach where you can hire most of the water sports equipment you might need, like kayaks, snorkeling and diving equipment. Furthermore, boat trips are organized daily, not only to discover the treasures of the Andaman Sea but also the many neighboring islands. Journeys can easily take a whole day, and, while some snacks and drinks are packed on board by the tour organizers, it is wise to bring along your own refreshments too.
If these activities are too involving for your liking, then maybe you will want to keep yourself busy doing nothing, just basking in the sand and gazing at the sea or the horizon. Railay beach is calm most of the time and rarely crowded, since accommodation is limited to just a few hotels and resorts. Their rates are however reasonable enough and within the reach of many travelers' budgets.
Klong Muang Beach
Klong Muang beach is the latest beach destination sensation in Krabi, providing tourists with a superb place to discover nature. It is developing rapidly, and judging by the 5 star and boutique hotels that have been built recently, it is aiming towards attracting high-end customers who don't mind spending as long as they get excellent value for their money.
The main jewel in Klong Muang beach is its three kilometer long stretch of powder white sand. At the northern end, there is a tiny island which is home to many local seabirds, studded with rockpools that make the place an endless spectacle of nature. There are many small islands that are also visible from this beach, including the Laem Ham Nak, a Royal residence at the far south. Other than that, you can also relax on your own and contemplate over life, and enjoy the caresses of the soothing ocean breeze. After all, sitting back in the evening and gazing at the horizon and watching the sunset is one of the most amazing activities that visitors relish.
Other than the exclusive guests who congregate here, the view from the beach includes local fishermen at work, plunging into the sea for their catch, most of which is sold to the beach restaurants. There are fishing trips organized for guests who want to try their hand at landing their own harvest.
There are a few scattered shops in the local village, where you can purchase basics and souvenirs, and also there are some restaurants. The night life here is minimal. If loud music and noisy, excited revelers is what you fancy then be warned that you won't find your needs met here. (Nearby Ao Nang beach has more to offer on that front.) A moonlight stroll along Klong Muang beach can be refreshing and relaxing, a refuge from the vivacious nightlife of other locations. The food is also superb. Klong Muang beach has perfected the art of maintaining a low profile, and so far, it is doing far too well !
Had Yao Beach
Of the many relatively untouched beaches in Krabi province, Had Yao stands out as having one of the best, boasting beautiful views of the Ao Nang Cliff walls with the gorgeous Jum Mountain in the background.
Had Yao beach is found at one of the remotest places in Krabi province, deep in the south west of Thailand. It is also the longest unexploited beach in Krabi, neighboring Phuket and Ao Nang, both of which receive hordes of tourists throughout the year. Despite its remote location, accessibility is not such a gamble because there is a newly constructed airport at Krabi, only 25 kilometers away. The beach is also just a 40 minute drive from Ao Nang.
Had Yao's isolated location offers a superb place of escape for travelers in search of respite in the silence of a seemingly middle-of-nowhere location. Most locals here earn a living from offshore prawn farms and inland rice paddies. Taking the road through the village one sees beautiful traditional homes stood on stilts, with goats and chicken scratching all over the neighboring ground for food.
On Tuesdays and Wednesdays there is a market by the beach where you can purchase fresh vegetables and fruits at very competitive rates. You can take in this part time activity while planning to enjoy an evening stroll on the sandy beach. Every day you can find a different vantage point to appreciate the incredible sunset that envelops the island before sinking into the horizon of the Andaman Sea.
The beach is long, covering several kilometers, but the sand is brown-grey and the ocean waters here are too shallow to be ideal for swimming. The views are magnificent though, especially the Phi Phi Island to the west as well as the Rai Ley Mountains to the north. There are various restaurants in the neighborhood, and beach bars where you can quench your thirst with a refreshing cold drink on a hot day.
Instagram feed for Had Yao Beach
Ao Nang Beach
Of the eighty-three islands scattered around Krabi, situated on Thailand's Andaman Sea coast in the deep south west, Ao Nang beach stands out as the most developed and the best. Although Ao Nang shares soft, pearl white sand and pristine clear water with its many cousins, it has much more to offer to its visitors.
Ao Nang is easily accessible via road from Krabi, and has been rated as having the best and cleanest environment in the whole of Krabi. Being so attractive, it is less crowded than you might expect. At night, its quiet calm unfolds a peaceful atmosphere that envelops tourists who come here to rejuvenate and escape the daily hustles of life.
One significant and attractive feature of Ao Nang beach is its magnificent limestone cliffs that rise and hang above the long stretch of the sandy beach as well as the calm and clear waters of the sea beyond. The cliffs run the whole length of the beach, framing them impressively in a way that is exclusive to Ao Nang. Visitors bringing kids will appreciate the shallow coastline as children can play in the waves without a lot of safety fears spoiling their fun.
Neighboring Ao Nang beach is the usually deserted beach of Pai Plong. This can easily be accessed on foot at low tide, while those who wish to explore the proliferation of tiny islands that surround this beach can hire a boat for a tour. These are some of the best loved activities available to tourists — trip organizers usually pack snacks and drinks on board for the comfort and refreshment of passengers.
Accommodation is not an issue at all. There is a wide variety available ranging from low-end resorts to luxurious beach resorts, catering for various tastes, needs and budgets. Nor is accessibility an issue. You can get to Ao Nang either by road or by boat. Many tourists establish their base here, using it to explore the rest of the island, discovering caves, rock climbing or trekking. The sea foods served locally is tasty and fresh, but you can also get a variety of foreign delicacies and cuisines.
Instagram feed for Ao Nang Beach
Ao Namao Beach
Ao Namao (commonly pronounced as Ao Nam Mao or Anamao) is located deep in the south-west, on Thailand's Andaman sea coat. It lies between Ao Nang beach and Krabi town, stretching from Fossil Shell beach to the southern side of Ao Nang. Travelers heading to the Railey peninsula catch their boat here.
Ao Namao beach is a relatively quiet place, giving visitors a chance to feel connected with nature. It is lined with palm trees where you can escape the direct sunlight and take refuge under the shades while enjoying its beautiful scenery. Close proximity to Ao Nang beach, about five minute drive away, makes it possible to move between the two beaches with ease.
The sand here is fine and pristine white, a quality that sun worshippers will appreciate. Ao Namao's relaxing calm, with its wild ambience and natural surroundings, making it a premier destination for people searching for a place to rejuvenate.
The calm, clean water is perfect for a variety of water sports including snorkeling and diving, while swimmers will love the sun-warmed waters here. There are several restaurants nearby, and food is ready in abundance, with a range of menus from traditional Thai cuisine to globally familiar dishes. There are shops for souvenir hunters, and the local accommodation is affordable.
Ao Namao is still undeveloped, but the inland area bordering Ao Nang is experiencing rapid development of residential villas and resorts, a factor that might see Ao Nang and Ao Namao merge in the near future. If you are attracted to unspoiled destinations, discover Ao Namao while you have the chance!
Krabi Beaches Feed on Instagram